On TV –  Sometimes I get so caught up with Olivia Pope that I forget about my first favorite TV Olivia: Olivia Benson from Law & Order: SVU. The last few episodes have been great including this week's Episode 18 "Sheltered Outcasts" directed by Mariska Hargitay and guest starring Michael Rapaport. Carisi is becoming one of my favorite characters! I have a couple of questions, feel free to comment your answers and opinions below! In Episode 17 "Unholiest Alliance," Olivia's relationship with Ed Tucker is completely revealed. Did we, the audience, already know this? This show is sneaky for hinting around relationships and then never addressing it again (Rollins & Amaro.) Does anyone else think Tucker and Sergeant Voight from Chicago P.D. are very similar? Olivia Benson has a type…and we can just throw Stabler into that list while we are at it! Speaking of Stabler, Christopher Meloni was interviewed this week on Inside the Actor's Studio and he is still asked about Stabler and Benson's relationship all these years later. 
On the Web – My daughter is about to turn 5 and start kindergarten in the fall. Naturally, I clicked on  5 Things I Wish I Knew Before my Child Started Kindergarten from House of Rose when I came across it online. This is a great list that had me laughing – the parties!!
On Instagram – I'm loving this idea of a monogrammed letter on the front door wreath from Sugar Bee Crafts. I might have to hit Michael's this weekend to look at letters. Add flowers on the wreath and an aqua background – this front door is perfection!
In the Shopping Cart – Spring Blend coffee from The Fresh Market. I'll admit the pretty aqua and yellow packaging is what really caught my eye, but now that I've been brewing this coffee all week, I'm hooked! A light creamy blend of caramel and butterscotch!? Yes, please!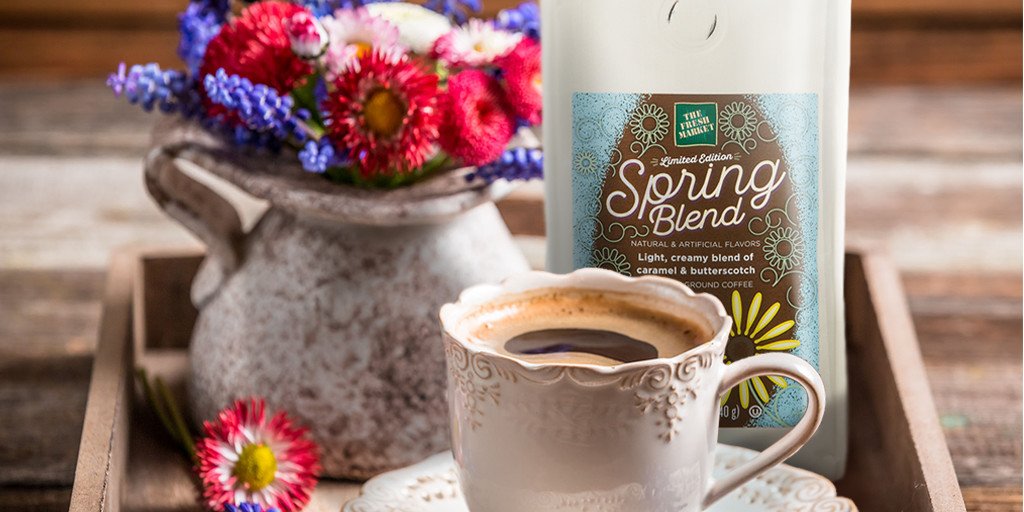 On the Wish List – Picturing this amazing owl chair from Anthropologie somewhere in my house. My bedroom as a reading nook? Olivia's room? Our new finished basement? Oh the possibilities! 
On the Scoreboard –  Good luck to my alma mater, the Villnova Wildcats, as they play in the final four this weekend! V for Villanova, V for Victory.
Happy Friday! What are you loving this week? Leave me a comment and let me know. Have a great weekend!